From tetraplegia to paraplegia – managing acute spinal cord injury for nurses
from 1
US$ 38.50
(incl. tax)
Description
Acutely paralysed dogs and cats can be some of the most challenging and stressful patients to manage in veterinary practice. Effective teamwork between vets, nurses and support staff, as well as a logical clinical approach are key to the management of these cases. Paralysis of all four limbs (tetraplegia) or the pelvic limbs only (paraplegia) can be caused by a range of spinal or neuromuscular conditions. This webinar will cover the key concepts that are essential in approaching animals with severe weakness, including lesion localisation, common causes, key management considerations and supportive care requirements. Neurological examination techniques and tips will be highlighted, with a particular focus on the vital role that veterinary nurses play in ensuring prompt, appropriate treatment and the best outcome for these patients. Real-life case examples will be used to illustrate these points, including intervertebral disc extrusions, vertebral fractures and luxations and neuromuscular diseases.
This webinar has been approved for 1 hour of continuing education credit in jurisdictions that recognize RACE approval.
Recording from 8 December 2021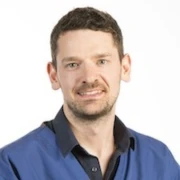 Joe Fenn
Joe Fenn, BVetMed MVetMed FHEA DipECVN MRCVS
Joe graduated from the Royal Veterinary College (RVC) in 2009 and spent the next 2 years in general practice in Derbyshire. He then returned to the RVC to complete a rotating internship at the Queen Mother Hospital for Animals (QMHA), followed by a residency in Veterinary Neurology and Neurosurgery. Following completion of his residency and attainment of a Masters in Veterinary Medicine (MVetMed), Joe successfully sat the examination for the Diploma of the European College of Veterinary Neurology (ECVN) in 2015. Following this he stayed at the RVC as staff clinician, and in 2019 was appointed as a Senior Lecturer in Veterinary Neurology and Neurosurgery. Joe is a European and RCVS Recognised Specialist in Veterinary Neurology. Joe is interested in all aspects of veterinary neurology and neurosurgery, although he is particularly interested in the management of acute spinal cord injury and the development of advanced neurosurgical techniques such as transsphenoidal hypophysectomy. Joe is currently the lead surgeon of RVC's hypophysectomy clinic and enjoys the challenge of managing these complex cases alongside colleagues from the Internal Medicine and Emergency and Critical Care services.
You might also be interested in