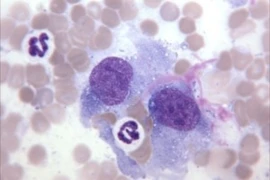 Hot tips on pathology submissions
from 1
US$ 42,-
(incl. tax)
Description
Diagnostic pathology provides veterinarians with vital information for diagnosis, treatment and monitoring of diseases in animals. There are many things vets can do to help get the maximum benefit from their pathology testing. Ensuring samples are correctly collected, stored and prepared is just as important as test accuracy and helps the laboratory to provide you with accurate and reliable results. This webinar will provide tips and tricks on how to submit samples, what information to provide in the clinical history and how pathologists can assist vets in diagnosing disease. Topics of discussion will include test selection, blood tube and sample container options, sample storage, tissue preparation for cytology, histology and culture, and what to write on the submission form.
This webinar is sponsored by: SVS Pathology Network
Recording from 25 August 2021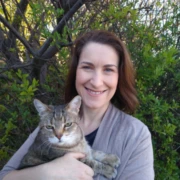 Leanne Twomey
Dr Leanne Twomey, BS BVMS PhD Dip ACVP (Clinical pathology)
Leanne Twomey was born and raised in Perth and graduated with a BVMS from Murdoch University in 1996. Leanne spent two years in small animal practice, and then returned to Murdoch to complete a PhD in animal nutrition in 1999. Leanne then completed a 3-year residency program in clinical pathology at the University of Florida, which provided training in all aspects of clinical pathology including haematology, biochemistry, cytology and serology. At the completion of the residency, Leanne sat and passed the 2005 ACVP board examinations in clinical pathology. Leanne joined Vetpath Laboratory Services in 2005 and became Clinical Director in 2019. Her special interests include haematology and cytology. Outside of work, Leanne likes to read and enjoy life in Perth with her husband and two young sons.
You might also be interested in