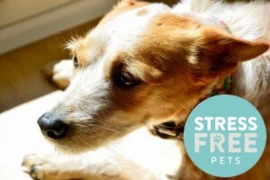 Is my patient sick, anxious, or a bit of both? The relationship between disease and anxiety in ECC
Speaker:
Trepheena Hunter
from 1
US$ 42,-
(incl. tax)
Description
There is a strong interplay between physical health and mental health - they both affect each other - so it can be difficult to tell whether a patient in ECC is sick, anxious, or a bit of both. This webinar will quickly review the prevalence of anxiety in companion animals and some other reasons that pets may be anxious or stressed when they present or are admitted to ECC. We will then discuss causes of behaviour change, including medical disease, stress, and mental health disease. It is helpful to record stress behaviours in hospitalised patients to allow us to monitor changes over time and help to distinguish between emotional distress and physical disease. We will discuss simple strategies for monitoring that can be easily used in ECC. We will finish by considering some practical tips for reducing stress in ECC patients.
This webinar is sponsored by Stress Free Pets
Recording from 05 September 2023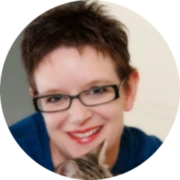 Trepheena Hunter
Trepheena Hunter, Veterinary Specialist in Animal Behaviour Diplomate American College of Veterinary Behaviorists BAgSc (hons), MAgSci, BVSc (hons), MANZCVS (behaviour), DACVB Elite Fear Free Certified Professional Member of the ISFM Academy of Feline Practitioners
After completing a research degree in animal production, Trepheena made the change to animal health and became a veterinarian. She worked in general practice for 8 years before moving into behaviour practice in 2012. Trepheena undertook specialist training and is a Diplomate of the American College of Veterinary Behaviorists and a registered Specialist in Animal Behaviour. Trepheena has worked extensively in private behaviour practice and shelter behaviour. From 2015-2018, she managed the behaviour department in a large open-intake shelter, as the Animal Behaviour Manager and acting General Manager of Animal Welfare. Trepheena currently works in private behaviour practice through her practice, Wild Things Veterinary Behaviour Services, in Melbourne. She continues to consult for shelters, rescue groups and other animal organisations, lectures at conferences around Australia, and teaches shelter staff, trainers, veterinarians, and veterinary students.
You might also be interested in