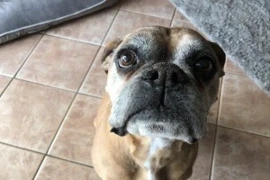 Nursing the Vestibular Patient
from 1
US$ 42,-
(incl. tax)
Description
Can you imagine waking up one day feeling like the world is unexpectedly spinning out of control and suddenly you can't stand up straight let alone walk a few steps? You feel nauseous, unbalanced and scared. This is how our vestibular disease patients find themselves suddenly feeling often leaving their owners just as distressed and confused as their dogs and cats. Idiopathic or geriatric vestibular disease is a relatively common disease we see in general practice and emergency clinics. In this webinar we will look at what vestibular disease is and the clinical signs we could expect to see in a dog or cat that presents to the clinic. After diagnosis we will look at the specific nursing considerations for these patients and how you can best care for them in hospital. This will include recumbency care, bladder care, nutrition, medications, massage and physiotherapy, mobility and of course lots of TLC.
This webinar has been approved for 1 hour of continuing education credit in jurisdictions that recognize RACE approval.
Recording from 22 October 2020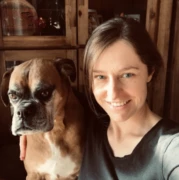 Skye Carr
Skye Carr Diploma Nurse Educator. DipVN (ECC), TAA.
Skye is an Australian qualified Veterinary Nurse who has been working as a veterinary nurse for over 16 years. She spent 6 years working in general practice before moving on to a specialist and emergency centre in Adelaide. She split her time between the emergency and medicine departments for many years with a particular interest in critical care. In 2011, Skye completed her Diploma in Emergency and Critical care. Shortly after, Skye took on the Nursing Manager role for the specialty centre for 2 years before deciding to move into a full time senior emergency nursing role. Skye completed her TAE in 2015 to share her knowledge and skills with other veterinary nurses and completed some casual assessing for nurses. Skye is currently still working in Adelaide in a specialist and emergency centre in a part time capacity as a senior nurse for both the emergency and medicine departments.
You might also be interested in