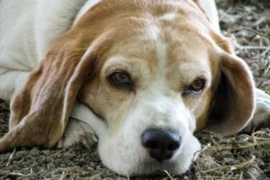 Nursing the end-stage cancer patient
from 1
US$ 38.50
(incl. tax)
Description
As veterinary patients age, they are more susceptible to diseases and cancer. This webinar will cover the basic cancer biology, treatment options and palliative care. In addition, pain management, anti-inflammatory drugs, common medications and feeding guidelines as well as a quality-of-life scale will be discussed. The goal is to make the patient as comfortable as possible. Educating clients how to assess the quality of life and recognise pain is important, it is also a nurses' role to be able to recognise those in patients. The journey is not easy, but it may be rewarding. Knowledge is the power to be able to help and improve the welfare and the quality of patient care.
This program has been approved for 1 hour of continuing education credit in jurisdictions that recognize RACE approval.
Recording from 28 September 2021

Momoko Ito
Momoko Ito. Veterinary Nurse (VTS, oncology)
Momoko is from Japan and moved to Brisbane in 2006. She completed a Bachelor of Veterinary Technology at the University of Queensland in 2011. She has worked in general practice before working at Brisbane Veterinary Specialist Centre. She started as a full-time rotating nurse at BVSC in 2011, then became BVSC's Primary Chemotherapy Nurse in 2013. Momoko also volunteered at the RSPCA Wildlife Hospital every Saturday for one year as well as taking casual shits at the BVECCS Emergency Centre.
In June 2018, Momoko passed the exam to become a Veterinary Technician Specialist (VTS) in Oncology accredited by the Academy of Internal Medicine Veterinary Technicians in the US. She is currently the first and the only VTS (Oncology) in Australia. Her daily goal is to give our patients the best attentions and care, and also to be the better communication bridge between owners and veterinarians to achieve a good quality of life in cancer patients. Her interest is not only limited to Oncology but also Internal Medicine and Feline Behaviour and Handling.
Momoko grew up with 4-6 cats. She admits being a crazy cat lady who also loves dogs. She enjoys yoga, indoor soccer and occasional hiking.
You might also be interested in