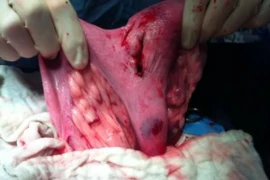 Optimising Outcomes in the Canine Caesarean Section
Speaker:
Xavier Schneider
from 1
US$ 42,-
(incl. tax)
Description
With the increasing pressures placed on delivery of canine and feline litters, this webinar will explore ways to optimise outcomes in the canine caesarean section. It will also address the risk of Q Fever in small animal obstetrics.
Recording from 16 November 2022
Xavier Schneider
Dr. Xavier Schneider BIT BLM(hons) BVSc(hons) MANZCVS (Animal Reproduction) DipACT
Xavier graduated as a veterinarian from the University of Queensland and began his veterinary career working in mixed practice in Northern Australia focusing on Equine and Bovine Reproduction. On returning to Brisbane, he completed an internship in Equine surgery, medicine and reproduction at The University of Queensland. Xavier has currently completed a residency program in Theriogenology (Animal Reproduction) with the American College of Theriogenologists at Queensland Veterinary Specialists and The University of Queensland. Xavier is a member of the Australian and New Zealand College of Veterinary Scientists, a Diplomate of the American College of Theriogenologists and a board certified specialist in Theriogenology (Reproduction).
You might also be interested in