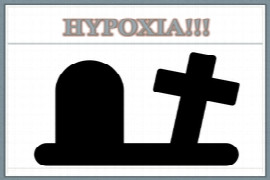 Physiology of the respiratory system in daily clinical life (for nurses)
from 1
US$ 38.50
(incl. tax)
Description
This webinar will help to obtain a broad knowledge about the anatomy and functional anatomy of the upper and lower respiratory tract in order to better understand the complex physiology of ventilation. What does the animal breathe, why does it breathe, how much does it have to breathe, what happens if it stops breathing?
These and more questions will be discussed within the webinar, with focus on common lung pathologies and possible airway-related emergencies. The importance of a high ventilation – perfusion (mis-) match becomes obvious, when parts of the lungs collapse and venous blood flows back into the left heart without being oxygenated across the alveoli ("venous admixture" or "venous shunting"), as well as in case of decreased perfusion of certain lung areas, when the airways miss out on their chance to eliminate CO2 from the body (intrapulmonary dead space). Different monitoring devices used in veterinary emergency and critical care as well as for anaesthetic case management will put the gained theoretical expertise into relation with our daily clinical life.
Recording from 29.03.2018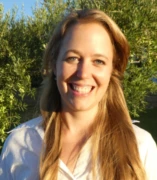 Muriel Sacks
Dr Muriel Sacks DVM, Masters in Vet Med
Dr Muriel Sacks has graduated in veterinary medicine from the University of Zurich in Switzerland in 2014. During her Master in Veterinary Science, she published a research paper about the comparison of medetomidine and dexmedetomidine in horses undergoing general anaesthesia. At the same time, she was able to expand her knowledge and practical experience in large animal anaesthesia and pain management as an assistant at the equine department of the university hospital of Zurich. As a part of this work, she encountered many difficulties in regards to the ventilation of large animals during general anaesthesia and started to study the physiology of the respiratory system more profoundly. In 2016, Dr Sacks moved to Perth WA and worked in clinical teaching and research positions at The Animal Hospital Murdoch and The University of Western Australia, whilst preparing herself in several different surroundings to sit the final clinical exams of the Australian National Veterinary Exam. After having passed the latter, she has now started a speciality trainee position in equine medicine and surgery at The Animal Hospital Murdoch in Perth.
You might also be interested in