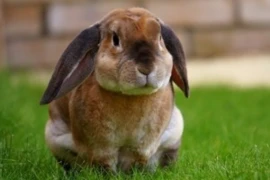 The Diagnosis and Management of Gut Stasis in Rabbits
from 1
US$ 38.50
(incl. tax)
Description
"Rabbits just die, don't they?" Is a common phrase heard in emergency clinics. The fact is sick rabbits can often be diagnosed and saved - and using many of the skills that emergency vets already possess! This webinar will look at the initial triage of a sick rabbit, and simple tests and examinations that can be performed to assess if your patient needs hospitalisation, surgery, or medication and then a referral to an exotic team.
We will look at the most common presenting emergencies - gut stasis, respiratory disease and acute onset neurological conditions, and will look at how to stabilise and treat these cases appropriately. Drug doses, and lots of do's and don'ts will help you develop your own algorithms so that you can confidently approach any sick rabbit you encounter.
This webinar will be full of practical tips and ideas to help you look after these emergencies appropriately. Before you know it, you will actually enjoy seeing the emergency rabbit!
Recording from 19 January 2022
Gerry Skinner
Dr Gerry Skinner BSc BVSc PhD MRCVS MANCVSc (emergency and critical care) Director, The Rabbit Drs
Gerry Skinner is the founder and co-director of the Rabbit Doctors clinic in Melbourne. She has been involved in the rabbit world all her life, and has been treating them as vet surgeon both in the UK and Australia for almost 20 years. She qualified from Bristol Vet School in 2003 after switching careers from archaeology / forensic anthropology and never looked back!
After initial emergency and exotics training in the UK she moved to Australia 15 years ago and kept emergency and critical care as her main clinical interest, gaining memberships in ECC and also managed a large Emergency Centre for several years. Nine years ago she set up her own clinic, where today the team of 28 see over 10,000 rabbit cases a year. Her special interests include emergency and critical care and neurological diseases in rabbits. She is passionate about rabbit welfare, teaching / training and spreading the news that rabbits are amazing pets to own, and although challenging, they are very satisfying to treat!
You might also be interested in