Fluid therapy for cats and dogs: a nurses perspective
from 1
US$ 42,-
(incl. tax)
Description
All animals are individuals, and so all fluid therapy plans need to be tailored individually. At the end of this talk, you will approach fluid therapy with more knowledge and with the confidence that you are giving your patients the best care.
We will discuss:
What fluids do we have available in the clinic and when to we choose one over another?
How to make a fluid plan
Pre-operative and Intra-operative fluid therapy: what is "surgical rate" and is it always appropriate?
Treating dehydrated patients and animals in shock
Potassium supplementation: how, when and why
Monitoring a blood transfusion: what to look out for
Language: English
In case you have missed this webinar, you have the opportunity to watch a recorded version here.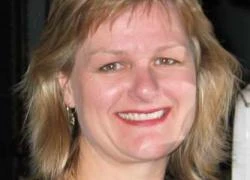 Trudi McAlees
Dr Trudi McAlees BSc BVSc MACVSc FACVSc
Dr Trudi McAlees is a New Zealand veterinarian and Massey graduate who after starting her career in a mainly dairy practice, headed off to the UK for the obligatory period of locum work and travel. After a short period in small animal practice in Auckland, Trudi then moved to Melbourne to pursue a 2-year position in Emergency Medicine and Critical Care at the University of Melbourne teaching hospital but stayed for 10 years before returning to private practice. She is currently at The Referral Centre in Hamilton, New Zealand.
Trudi is committed to post-graduate education. She is passionate about improving the ability of practitioners to deal with emergencies, and hopes to decrease the anxiety that can accompany these cases when they present. Trudi has a particular interest in analgesia, ventilation and multi-trauma cases. She presents the Sydney University Distance Education course in Emergency Medicine.
Trudi has memberships of the Australian & New Zealand College of Veterinary Scientists in Anaesthesia and Critical Care, and in Emergency Medicine and Critical Care and was the first person to achieve Fellowship in Emergency Medicine and Critical Care in 2008.
You might also be interested in