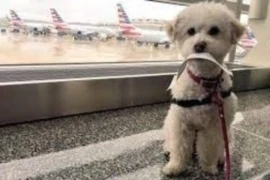 Preparing Pets for Air Travel – How to Reduce Stress during Relocation
from 1
US$ 42,-
(incl. tax)
Description
Air travel is becoming increasingly popular in pets.
Over 2 million pets and other live animals are transported by air every year in the United States alone (US Department of Transportation, 2020) with data and numbers lacking for other countries and regions.
The nature of air travel is stressful for pets, which was corroborated in a study in 2002 investigating physiological signs and behaviour of dogs during air transport. Some of the main causes of stress include environmental factors such as sights, smells and sounds, separation from social affiliates, removal from territories and lack of control and predictability.
My clinic is based in the UAE, a country with a large and transient ex-pat population and pet relocation via air travel has been a substantial part of my business for the last 13 years. We transport between 250 and 300 animals every year with a high focus on stress management and preservation of welfare during the process.
In this presentation, I look forward to introducing you to our approach to stress management prior to, during and after air travel using a 360-degree approach to mental, emotional and physical health and welfare factors.
I will present some case examples of both dogs and cats and how we managed the pet's individual needs, requirements and challenges.
I will discuss positive reinforcement methods for crate familiarisation, safe anxiolytic medication and supplemental products to relieve stress as well as strategies that can be implemented upon arrival at the destination to help pets settle into their new homes and environments.
This webinar is sponsored by Stress Free Pets
Recording from 24 August 2021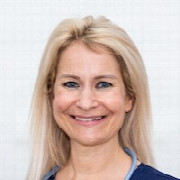 Katrin Jahn
Dr Katrin Jahn, DrMedVet, CertVA, MRCVS General Manager and Head Veterinarian ECAWBM Resident In Veterinary Behaviour Medicine Certified Fear Free Professional
Katrin graduated as a veterinarian from the University of Munich, Germany in 1999 after which she spent 7 years working in a variety of practices in the UK. During this time, Katrin earnt the RCVS "Certificate in Veterinary Anaesthesia" and completed a doctorate thesis in animal behavior before moving to the UAE in 2006.
Enchanted by the UAE and its opportunities, Katrin opened her own small animal clinic - the German Veterinary Clinic - in Abu Dhabi in 2008. The clinic grew from herself and 2 nurses to a team of over 20 in the space of 10 years and is the first ISFM Gold Standard Cat Friendly Clinic in the Middle East.
Alongside Feline Medicine and Anaesthesia, Katrin has a huge passion for Veterinary Behaviour Medicine and Animal Welfare.
Last year, Katrin embarked on a 4 year residency program in Veterinary Behaviour Medicine with both the American as well as European Colleges of Animal Welfare and Behaviour Medicine and hopes to take her board exams in 2023.
Katrin feels strongly that the mental and emotional health of her patients are as important as their physical health.
Outside of work, Katrin loves spending time with her own animals – 2 dogs and 2 cats and is a competitive horse rider. She also loves yoga and spending time with friends and family.
You might also be interested in