Responding to Medical Errors and Adverse Events
from 1
US$ 38.50
(incl. tax)
Description
Some of the worst moments in practice are when you realize that a serious mistake has been made that has adverse consequences for a patient. In this webinar, we will discuss a six step process for how to approach these issues. We'll discuss medical issues, as well as how to communicate with the client and your staff. We'll also discuss strategies for understanding why errors happen and how to make them less likely to occur.
This webinar has been approved for 1 hour of continuing education credit in jurisdictions that recognize RACE approval.
Recording from 2 June 2022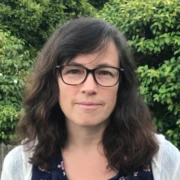 Beth Davidow
Dr. Beth Davidow, DVM DACVECC
Beth Davidow is an assistant professor at Washington State University in the small animal emergency and critical care department. She is a diplomate of the American College of Veterinary Emergency and Critical Care and also has a certificate in patient safety and quality from the Institute for Healthcare Improvement. She is a consultant for VIN and blogs on ownership, patient quality, community and sustainability at vetidealist.com.
You might also be interested in