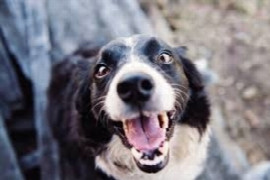 The relapsing behaviour patient
from 1
US$ 42,-
(incl. tax)
Description
Behaviour patients may suffer relapses. Many clients and clinicians are not prepared for when a stable behaviour patient starts to regress in their behaviour. Relapses happen because mental health problems are a chronic condition occurring in a complex organ system. Relapses may happen with life changes but may also occur due to medication becoming ineffective or the condition changing. Clients are often frustrated by relapses and need to understand that they are possible and can be navigated.
Managing a patient may involve just tweaking doses of medications but sometimes bigger changes are needed. Deciding what to do and when may be the difference between a small blip and a patient suffering a crippling relapse. This webinar will discuss why relapses occur, strategies for management and helping clients help their pets through these.
This webinar is sponsored by ASAP Laboratory.
Recording from 15.10.2019
Jacqui Ley
Jacqui Ley BVSc (Hons) FANZCVS (Animal Behaviour) CMAVA PhD
Jacqui Ley is a registered specialist in Behavioural Medicine. She graduated from Melbourne University Veterinary School in 1995. A long time interest in animals, animal behaviour and training led her to undertake a Membership to the ACVSc in Veterinary Behaviour in 2000. Looking to understand more about behaviour, she left small animal practice for the world of research and investigated tests for measuring fear in dogs. Jacqui has completed a PhD at Monash University developing a model and questionnaire for describing canine personality.
You might also be interested in