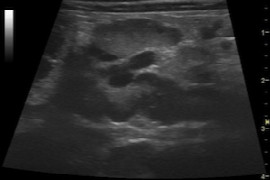 Top Tips to Perform a full Abdominal Ultrasound in your Practice
from 1
US$ 42,-
(incl. tax)
Description
Performing an adequate abdominal ultrasound depends on multiple factors: good quality image (machine set up), good scanning technique (operator) and interpretation of findings to link into a diagnosis or cause. This webinar will provide useful tips on how to set up yourself, your equipment and your technique to perform a full abdominal ultrasound in your own practice.

Veronica Damian
Dr Veronica Damian MVZ, MVS, MANZCVSc. Radiology
An accomplished small animal veterinarian who holds a Masters in Veterinary Studies (Diagnostic Imaging) from the University of Melbourne, Veronica is a member of the Australian and New Zealand College of Veterinary Scientists and has over 10 years' experience in veterinary ultrasound.


You might also be interested in