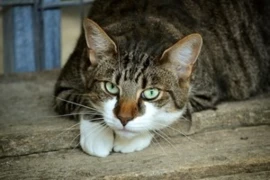 Treatment advances in Feline Infectious Peritonitis
from 1
US$ 38.50
(incl. tax)
Description
Recent advances in anti-viral therapy are showing that effective treatment for FIP is now a reality. Since 2018, publications emerged showing FIP remission states were being achieved with new antiviral compounds. Registered, commercial options remain unavailable, however, vets are now gaining legal access to the nucleoside analogue remdesivir via registered compounding pharmacies. Preliminary results are showing remission rates to be high (70-80%). The human registered antimalarial drug mefloquine may also hold promise for FIP treatment. Both drugs are currently the focus of prospective treatment trials being conducted by Sally through the Sydney School of Veterinary Science, The University of Sydney. During this webinar, Sally aims to update the general clinicians knowledge surrounding the use of these drugs in private practice; to discuss the current treatment protocols commonly employed; to highlight side-effects to look out for; and to discuss to approach treatment failure.
This webinar has been approved for 1 hour of continuing education credit in jurisdictions that recognize RACE approval.
Recording from 18 November 2021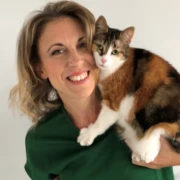 Sally Coggins
Dr Sally Coggins, BVSc (hons I) MANZCVS (Feline Medicine), Feline Veterinarian and Masters Candidate
Sally graduated with first class honours from The University of Sydney in 2007. After 2 years in small animal practice in Canberra, Sally commenced work in feline only practice at The Cat Clinic in Prahran (Melbourne) in 2010, where she remained for 10 years, become a partner and director in this busy practice and seeing a high volume of both first opinion and referral cases. Sally attained her membership qualification in Feline Medicine with the Australian and New Zealand College of Veterinary Scientists in 2012 and went on to become an examiner for the ANZCVS in 2016, 2017 and 2018.
Sally has now turned her attention to research, commencing a full-time masters under the supervision of Professor Jacqueline Norris, Associate Professor Merran Govendir and Associate Professor Mary Thompson at the Sydney School of Veterinary Science, The University of Sydney since late 2020. Sally is currently investigating novel antiviral therapeutics for Feline Infectious Peritonitis and is currently conducting clinical trials open for national recruitment. She continues to practice 2 days per week as a feline only clinician at Gordon Veterinary Hospital, as well being a feline medicine distance education course tutor for the Centre for Veterinary Education and an undergraduate tutor for Doctor of Veterinary Medicine students at The University of Sydney.
You might also be interested in