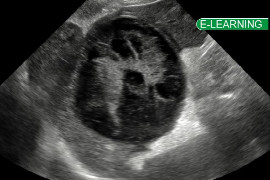 Ultrasound Modular Course
from 1
US$ 190,-
(incl. tax)
Description
In this interactive e-learning course, Dr Catheryn Walsh will bring you 4 live modules on the following dates:
Imaging artifacts in ultrasonography - 30 November 2023
Ultrasound of the liver and gall bladder - 13 December 2023
Ultrasound of the spleen, pancreas and adrenal glands - 18 January 2024

Ultrasound of the gastrointestinal tract and urinary tract - 14 February 2024
All presentations will be held at 8pm AEDT (Sydney). If you can't make the events the webinars will be available to watch on demand afterwards. Each module has homework which needs to be sucesssfully submitted in order to receive training hours.
This course is only available online from November 8th, 2023 to February 28th, 2024.
Catheryn Walsh
Dr Catheryn Walsh BSc BVSc (Hons) MANZCVS (Radiology) Grad Cert (Hons) (Abdominal Ultrasound)
Dr Catheryn has worked in general practice for 12 years. She received a membership in diagnostic imaging in 2018, has a special interest in internal medicine, and a graduate certificate in abdominal ultrasound. She is currently undertaking post graduate study in cardiology. She runs her own mobile ultrasound business and analyses radiographs for other vets on a regular basis.
You might also be interested in