Understanding rescue pet behaviour in the clinic setting
from 1
US$ 42,-
(incl. tax)
Description
Rescue pets can present as challenging in the clinic setting with many displaying fear, anxiety and aggression towards staff. These behaviours can make routine exams and procedures difficult and stressful for staff, pet owners and pets alike. This webinar discusses why some adopted cats and dogs are fearful, anxious and aggressive during vet visits and how to work towards resolving these issues to reduce fear and stress, improve behaviour and welfare and to minimise the risk of injury to clinic staff.
This webinar is sponsored by Stress Free Pets
Recording from 25 May 2021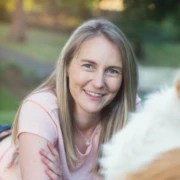 Kate Mornement
Dr Kate Mornement, PhD qualified Applied Animal Behaviourist
Dr Kate Mornement is a PhD qualified Applied Animal Behaviourist and Consultant. Kate runs a consulting practice called Pets Behaving Badly in Melbourne, Australia and is Co-Founder of People and Animals in the Workplace (PAW); an initiative that brings together three specialists in animal behaviour, animal welfare and human well-being, to deliver professional development and education to people who work with animals. Kate consults with pet parents, industry, local government and media regarding animal behaviour, training, behaviour modification, enrichment and welfare. She also writes for various print and online publications on these topics. Kate is frequently sought by the media for interview and comment regarding animal behaviour and the human-animal bond.
You might also be interested in