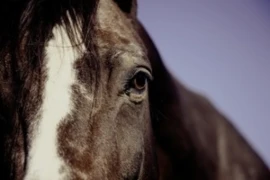 Insights into Equine Metabolic Syndrome (EMS) and Equine Cushing's (PPID)
Speaker:
Cristina Rosales
from 1
US$ 42,-
(incl. tax)
Description
Endocrinological disease is a well recognised and currently highly researched topic in equine medicine. Pituitary Pars Intermedia Dysfunction - occurring most commonly in the older equid population, and Equine Metabolic Syndrome (EMS), a disorder associated with insulin dysregulation and endocrinopathic laminitis are the two most common endocrinological diseases affecting horses, ponies and donkeys. This webinar will focus on the pathophysiological basis, how to approach diagnosis as well as treatment and management possibilities for both disease processes.
This webinar is worth 1 hour of assessed continuing veterinary education if the short accompanying quiz is completed after the webinar presentation.
Recording from 15 September 2021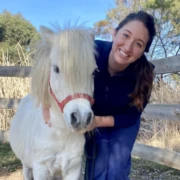 Cristina Rosales
Dr Cristina Rosales BVSc (Hons) MVS MVSc (Clinical) FANZCVS (Eq Med)
Cristina graduated in 2011 from the University of Melbourne and commenced an internship at Ballarat Veterinary Practice. Following this she worked as a medicine registrar at the Veterinary Clinical Centre, Charles Sturt University, Wagga Wagga. She subsequently undertook an equine medicine residency at the U-Vet Equine Centre, Werribee. During her residency she was awarded Memberships in Equine Medicine and completed her Masters project investigating the inflammatory pathways involved in placental detachment in the mare. Since completing her residency Cristina has worked in both private and referral practice in the UK and Australia, and became a Fellow of the ANZCVS in June 2021. Her special interest is equine neonatology, as well as neonate & adult critical care, gastrointestinal disorders, endocrine disease and placental abnormalities.
You might also be interested in