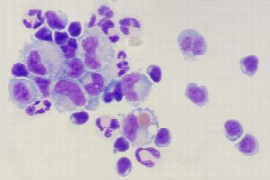 CSF evaluation - Cytology and Infectious Disease Diagnostics
from 1
US$ 38.50
(incl. tax)
Description
Evaluation of CSF is an important diagnostic tool for assessment of patients displaying neurological abnormalities. Basic cytological evaluation of CSF includes determination of the total and differential leukocyte counts and protein concentration. In addition, other cytological abnormalities including atypical or neoplastic cells, infectious agents or evidence of haemorrhage may be identified. Pre-analytic variables, clinical signs and species variations must be taken into consideration when interpreting cytological findings. Characterising the type of inflammatory response can help to clarify the underlying pathological processes. Identification of infectious agents can be achieved using a number of methodologies and is a vital component of accurate diagnosis and treatment of neurological disease.
This webinar is sponsored by ASAP Laboratory
Recording from 24 June 2020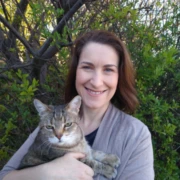 Leanne Twomey
Dr Leanne Twomey, BS BVMS PhD Dip ACVP (Clinical pathology)
Leanne Twomey was born and raised in Perth and graduated with a BVMS from Murdoch University in 1996. Leanne spent two years in small animal practice, and then returned to Murdoch to complete a PhD in animal nutrition in 1999. Leanne then completed a 3-year residency program in clinical pathology at the University of Florida, which provided training in all aspects of clinical pathology including haematology, biochemistry, cytology and serology. At the completion of the residency, Leanne sat and passed the 2005 ACVP board examinations in clinical pathology. Leanne joined Vetpath Laboratory Services in 2005 and became Clinical Director in 2019. Her special interests include haematology and cytology. Outside of work, Leanne likes to read and enjoy life in Perth with her husband and two young sons.
You might also be interested in