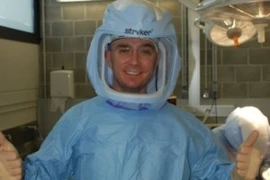 Prevention of Surgical Site Infection for Nurses
Speaker:
Denis Verwilghen
from 1
US$ 38.50
(incl. tax)
Description
Surgical site infections (SSI) are the burden of surgery. They lead to increased health care cost due to additional treatment, antibiotics, hospital stay and excess death. Further, these complications create emotional and financial distress for owners and drastically affect the animal's welfare. Luckily, we are far from the early days of surgery, were the treatment used to be worse than the actual pathology. With the dawn of antibiotics, many thoughts that infectious diseases would become a thing of the past altogether, and the focus on prevention measures may have lapsed due to the ease with which infections could seemingly be treated. However, in the late 20th and early 21st century, with the effectiveness of the antibiotic arsenal waning, infection prevention has come to the forefront once again. Considering no pathogen has yet developed any resistance to aseptic technique, focus on strategies for infection prevention is more pertinent than ever in our journey trying to chase zero infection rates.
This presentation will focus on the evidence around surgical site infection prevention based on current available evidence to support techniques.
This webinar has been approved for 1 hour of continuing education credit in jurisdictions that recognize RACE approval.
Recording from 23 June 2021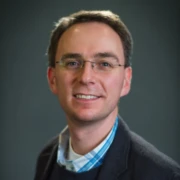 Denis Verwilghen
Dr Denis Verwilghen, DVM, MSc, PhD, DES, Dipl ECVS
Denis' interests and expertise lay in general soft tissue and orthopaedic surgery. He has a special clinical interest in surgical head disorders including advanced dentistry procedures.
As a scientist and teacher, he is particularly focused on basic fundamental aspects of clinical practice and biosecurity in veterinary medicine with an emphasis on surgical principles and hand hygiene.
Denis has a broad range of publications on various aspects of equine surgery with a particular focus on asepsis research orthopaedic biomarkers and dentistry. Denis is author or co-author of over 50 international peer reviewed scientific publications, author of 5 book chapters in surgery related books and has presented over 100 presentations at national and international congresses. Denis started his career as an equine veterinarian in private practice in Ireland and the Netherlands immediately after graduation from the University of Ghent, Belgium in 2003. With the desire to improve his skills, Denis went back to academia at the end of 2004 to become a resident in equine surgery at the University of Liege, Belgium. In 2006 he defended a master in veterinary science degree on the subject of "Osteochondrosis and its relationship with IGF-I in the Horse". In 2009 he obtained a specialist diploma (DES) in Large Animal Surgery from the University of Liege and in 2010 Denis successfully passed the exam of the European College of Veterinary Surgeons. Denis then defended his PhD in Liege about the clinical impact of developmental orthopaedic diseases in horses. After spending some time in Sweden as Head of the Equine Surgery Department in Uppsala University, Denis and his wife Gaby, an ECEIM and ECVECC diplomate, moved back to Belgium and started a consultancy based equine medicine and surgery service. In 2013, both took up a position of Associate Professor at the Equine Hospital of the Copenhagen University. In 2017 Denis ran his own private consultancy business, Equine-Specialists, performing peripatetic surgical and dentistry services around the globe. In February 2018, Denis became Head of the Camden Equine Centre where he remained for the next three years. Early 2021, Denis and his family moved back to Europe to join the Altano Group, a large private cooperation of equine veterinary practices based in Germany. Denis remains affiliated with the University of Sydney as an associate professor and continues to participate in research and teaching activities of the school.
You might also be interested in